Your best choice for NMR metabolomics software
Chenomx NMR Suite is an integrated set of tools for identifying and quantifying metabolites in NMR spectra. By combining sophisticated chemistry with advanced algorithms, Chenomx NMR Suite offers a metabolic profiling platform with unparalleled power and ease-of-use.
Try Chenomx NMR Suite
Targeted Profiling Technology
CHENOMX offers a unique and patented method of simplifying the measurement of the concentration of biological mixture components as measured by NMR instruments. The method is based on software and an extensive spectral signature library of relevant metabolites. The signature library consists of both theoretical and empirical data within a model which adjusts to the NMR field strength and sample conditions to closely match that of the experiment spectrum. Then the software, through a combination of automated and supervised operation, uses the models to de-convolute the spectral signatures of the various components in the mixture being measured.

Overlapping spectral areas are simplified by the subtraction of the identified peaks of known components from the spectrum as they are fitted into the spectrum. Then the 'left over' spectral peaks are made visible to be compared to other compound signatures.
The result is that 1D H NMR spectra can be turned into tables of identified compounds and their concentration in a convenient and straightforward way.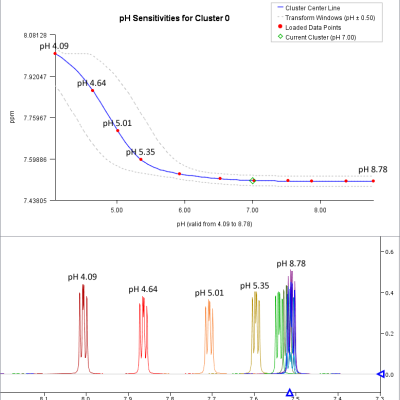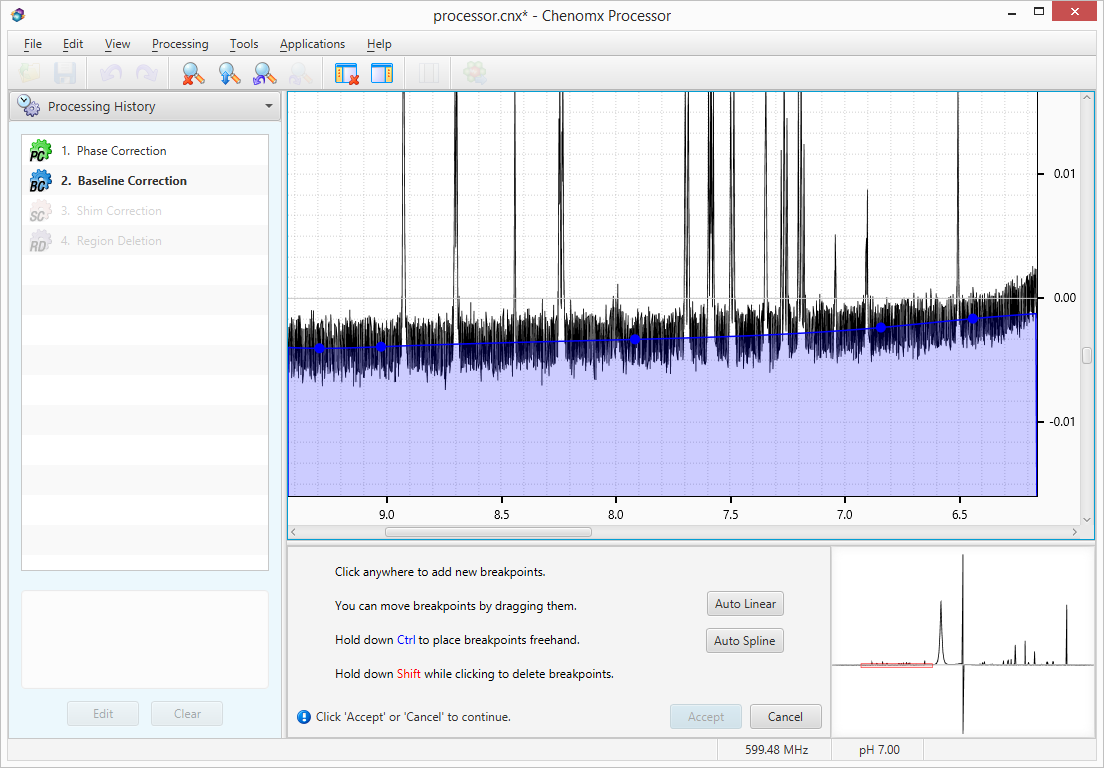 Calibrate Your Spectrum
Chenomx Processor converts various spectrum formats into the Chenomx file format, including Agilent, Bruker, JEOL, JCAMP-DX, Mestrelab, and NMRPipe. It also provides many tools to process your spectra including:
Phase Correction
Baseline Correction
Shim Correction
Region Deletion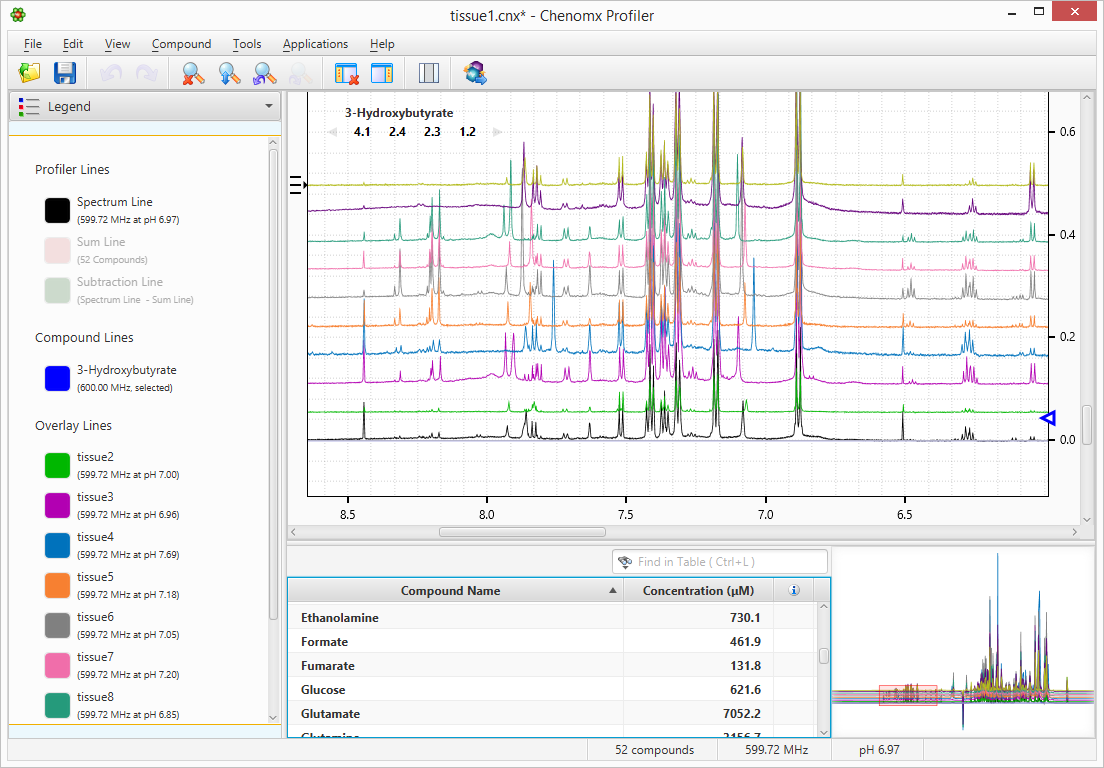 Profile Your Spectra
Chenomx Profiler is used to identify compounds and quantify their concentrations based on data in an NMR spectrum. Key features include:
Comprehensive pH sensitive reference compounds
Computer assisted metabolite assignment and fitting
Spectral binning
Spectral overlays
Multiple file concentration exports
Detailed reference resources for library compounds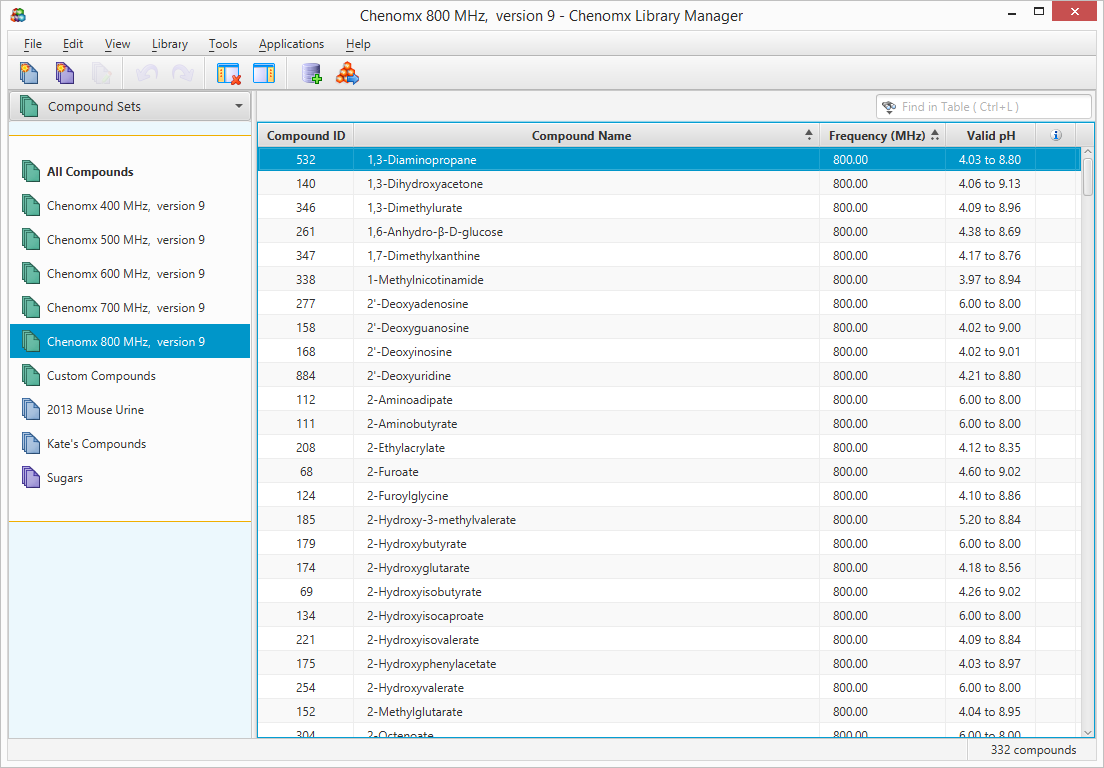 Manage Your Compound Library
Chenomx Library Manager allows you to create and manage Compound Sets for use in Profiler. Compound Sets allow you to:
Customize a list of compounds for a specific biofluid
Filter and narrow your list of interesting compounds
Manage your own custom compounds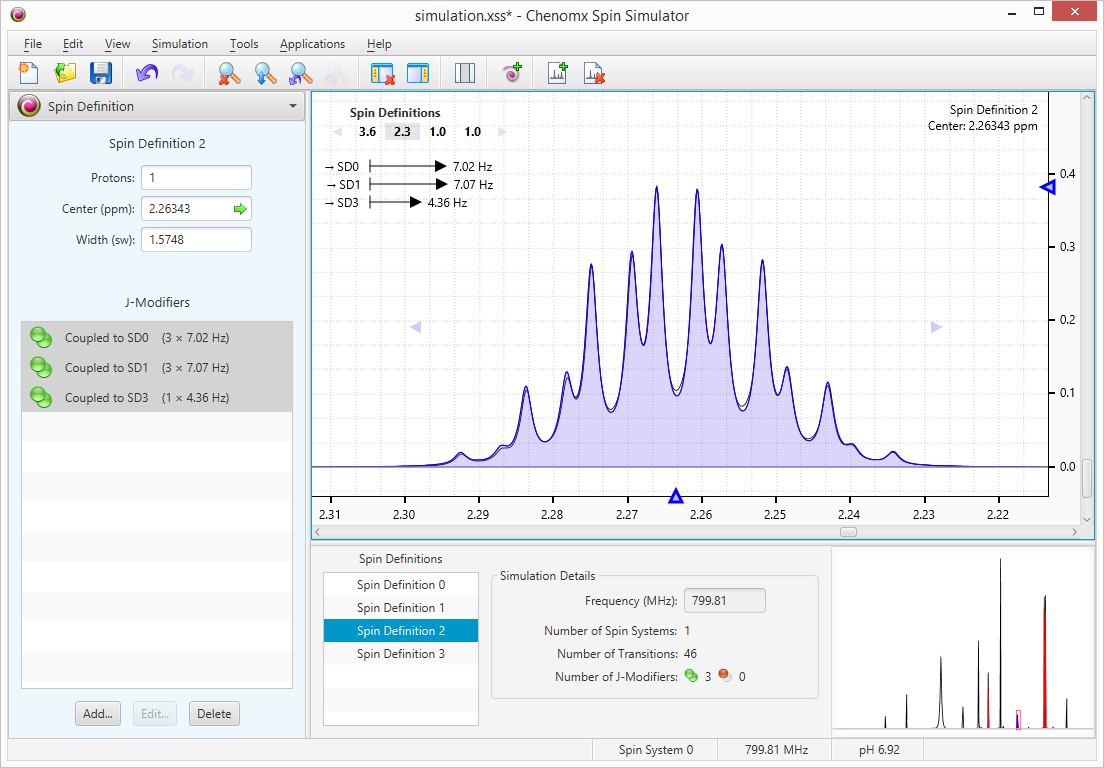 Simulate Compound Spin Systems
Chenomx Spin Simulator is a powerful tool for creating and manipulating simulations of compound spin systems. Use Chenomx Spin Simulator to:
See your simulation update in real time
Determine the coupling relationships between nuclei
Calculate j-coupling constants between nuclei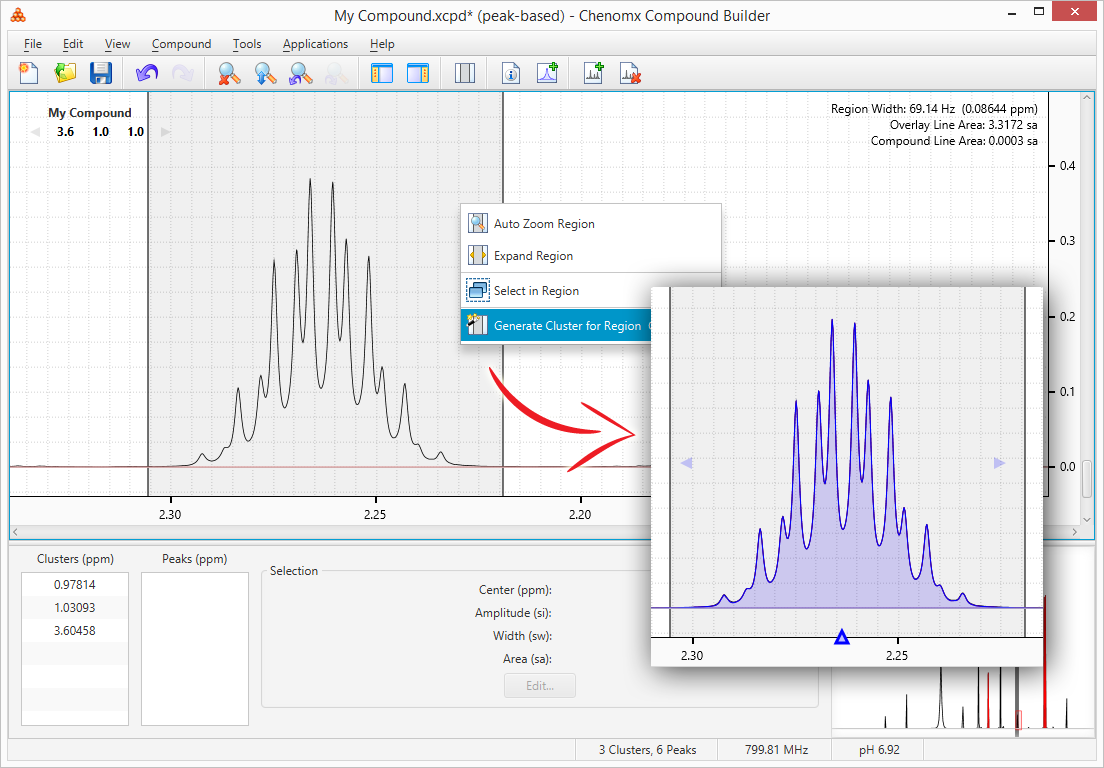 Create Custom Compounds
Chenomx Compound Builder lets you create your own powerful mathematical models of custom NMR compounds. It includes a number of tools to make this task easier, such as:
Automatic cluster fit and optimization
pH curve modelling
Equation based peak parameters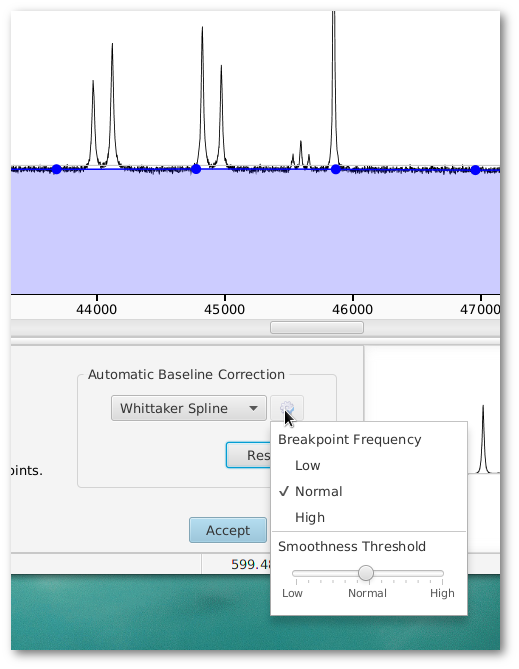 New Automatic Baseline Correction » We've added a new Whittaker Spline automatic baseline correction method in Processor and redesigned the Baseline Correction user interface.
Improved File Format Support » We've fixed some issues with JCAMP compatibility and improved support for MNOVA and NMRPipe files. We've also enhanced our support for working with newer Bruker fids.
Numerous Updates and Fixes » We've updated our Java environment to the latest version of Java 8 and fixed numerous small issues.