Chenomx Services
Chenomx Services utilize Chenomx NMR Suite software to perform the analysis using experienced scientists and a wealth of profiling experience. Chenomx Services are a cost effective solution for those with time or personnel constraints.
Chenomx makes it easy to access our Targeted Profiling technology by offering it as a service directly to our customers.
Our powerful analytical technique coupled with nuclear magnetic resonance (NMR) spectroscopy provides a one-step analysis of complex mixtures and bio-fluids for the presence of over 300 small molecules. Targeted Profiling Services will accurately identify and quantify metabolites in NMR data with outstanding reliability and reproducibility. Our extensive compound database closely matches NMR acquisition capabilities with support for field strengths of 400, 500, 600, 700, and 800 MHz.
Chenomx is your best choice of company to offer contract services using this revolutionary platform. You can make use of our expertise to uncover biological relevance that would otherwise be lost. We can help you reach decision points faster with better quality data.
Quality Assurance
Chenomx offers Targeted Profiling Services through a routine workflow that meets very high quality standards. We have trained chemists analyze each spectrum for small molecule assignment and quantification. Each analysis is then passed through a rigorous peer review, in which a second trained scientist validates the results.
Reporting
Following this process, Chenomx produces reports to help analyze the data resulting from the profiling by offering a spreadsheet showing the concentration of the measured metabolites in a tabular format. In addition, graphical reports are offered which show the results in a format that
makes it easier to visualize the relationships between the metabolites.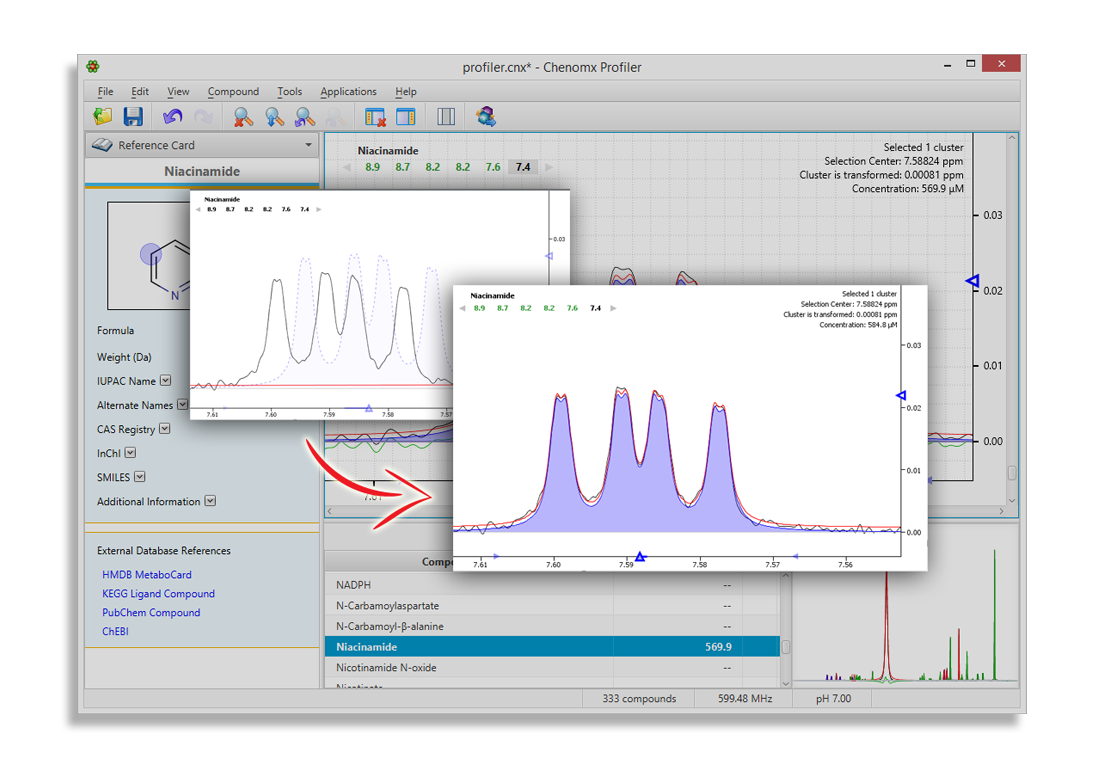 Chenomx targeted profiling services are cost effective and timely