Services
Cost effective and efficient solutions for mixture analysis.
NMR Analysis Services
Chenomx NMR Analysis Services accurately identify and quantify metabolites in mixtures including depleted growth media, food and beverage, as well as bio-fluids.
We have partnered with a certified life science laboratory for sample preparation, and with an establish NMR instrument centre for data acquisition. Chenomx's experienced chemists utilize the software to perform the analysis of the mixtures.
Quality Assurance / Reporting
Analysis Services provide routine workflow that meets high quality standards. Each analysis is passed through a rigorous peer review from spectrum analysis, to assignment and quantification. Chenomx spreadsheet reports reveal concentrations of the measured metabolites in a tabular format.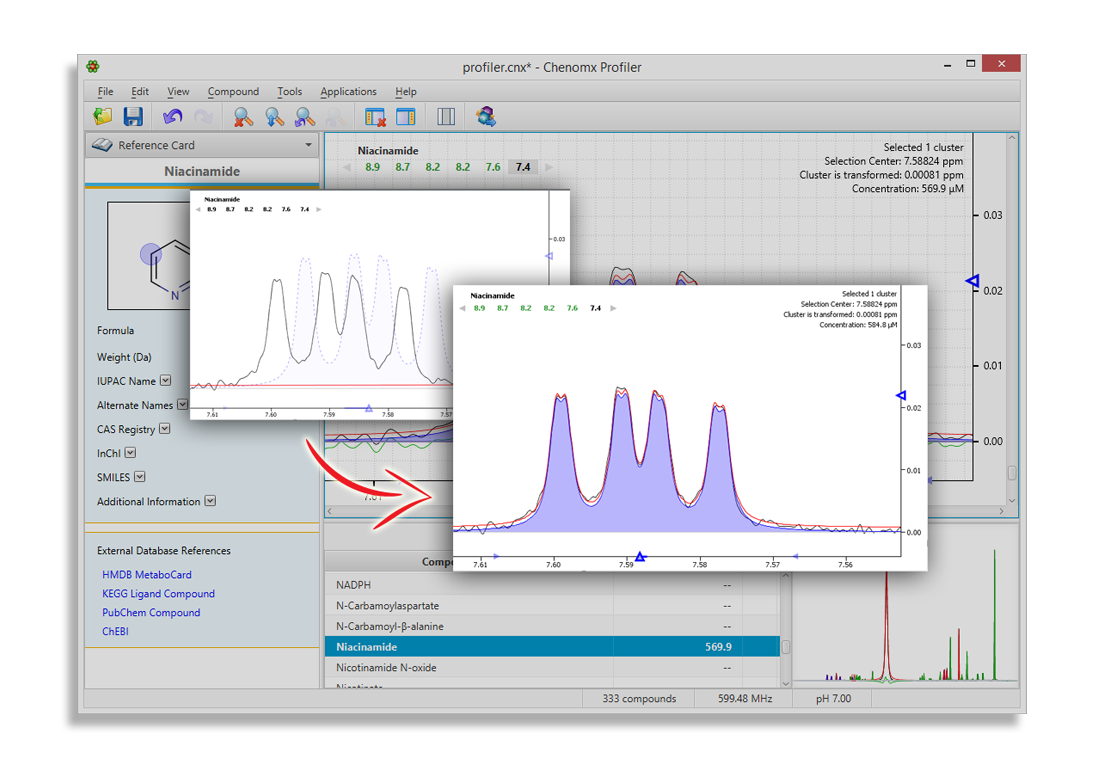 Depleted Growth Media
Small-molecule mixture analysis of depleted growth media is an emerging application for NMR-based metabolomics. It offers insight into the efficacy of cell clone selection, media composition, and fermentation process scheduling.
Chenomx Growth Media Services offer a practical and effective method to quickly identify and view the depletion of growth media during fermentation as well as the intracellular metabolites that have migrated into the media during the process. Cell culture optimization is achieved through experiments with different cell lines and different media.
To see an example of de optimization through metabolic profiling, click here.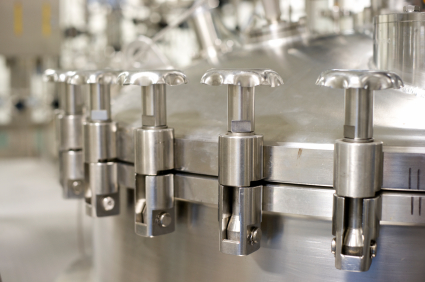 Profiling Spectra
Chenomx NMR Analysis Services are also available to clients who have collected spectra data already. Profiling user spectra is an excellent method to validate internal lab and NMR methods used for spectra collection for training and procedure validation purposes.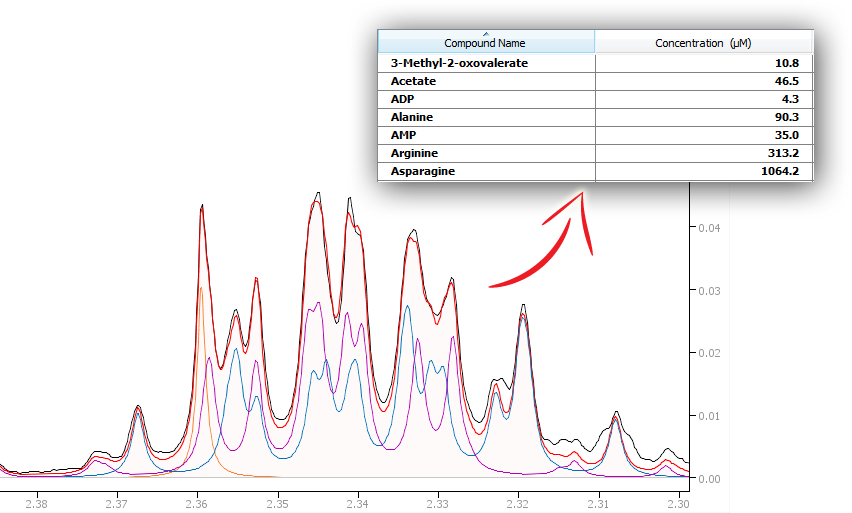 Step 1: Sample Preparation / Filtration
Step 2: Sample Preparation / Measuring and Mixing
After filtration, an internal standard is added at a precise ratio. Lower volume raw samples may have dilution required. The NMR-ready mixture is then added to an NMR tube.
See SOP numbers C004 and C005 for further information for different sample types. L001 describes the proper transfer process of the NMR ready sample to the NMR tubes.
Step 3: NMR data acquisition
NMR spectral data is acquired on a high-resolution 600 MHz or 700 MHz NMR instrument.
See SOP N007 for more detail on the NMR parameters.
Step 4: Analysis using Chenomx NMR Suite
The spectral data is analyzed via Chenomx NMR Suite. The analysis consists of both identifying and profiling the metabolites,  a second analysis follows to compare the results in all spectra for quality assurance. Finally, results are exported to an excel spreadsheet for use in any statistical programs or reports that are required by the research team.
Step 5: Deliverables for projects
Deliverables for projects done as contracts with Chenomx include all experimental data that can be used to recreate and verify the results.  They include:
– NMR FID files as produced by the NMR instrument.
– NMR spectra in Chenomx CNX format that have been profiled by an experienced Chenomx scientist.
– Excel spreadsheet of the profiling results for all the samples in the batch.
– Excel spreadsheet of all steps in the sample preparation process including any dilutions that have occurred.
– Description of the experimental conditions.
Planning on submitting samples? Download our Sample Shipping Instructions
Request a Services Consultation
Request Chenomx Services for small molecule metabolite measurements in aqueous mixtures (urine, serum, plasma and depleted growth media). Choose between two options:
1) Turn Key Analysis: Chenomx prepares your raw samples and acquires data on a high field NMR. The acquired data will then be processed, profiled, and reported to the client.
2) Spectral analysis only: Processing, Profiling and Reporting on NMR spectra data already acquired by the client (using accepted acquisition parameters)