Our Partners
Organizations that help us bring our users more value

The National High Field Nuclear Magnetic Resonance Centre, NANUC, was created in 1999 to serve the needs of the Canadian NMR community with public access to the highest commercially available NMR field at that time (800 MHz). Since its inception NANUC has provided the International NMR community with scientific and technical excellence to over 100 principle investigators from 40 institutions worldwide. Over the past 9 years NANUC has had every aspect of its operation and design copied by institutions and facilities around the globe.NANUC is the home of the University of Alberta's metabolomics initiatives, having hosted various independent research initiatives, a portion of the Human Metabolome Project and the Magnetic Resonance Diagnostics Group (now Centre). NANUC is also the chosen service supplier for 800, 600 and 500 MHz NMR support to Chenomx. For more information, see www.nanuc.ca.

Infocom Corporation, headquartered in Tokyo, was founded in 1983. Infocom is a comprehensive service IT company carrying out a wide range of business centered on the areas of medical services. In the field of biosciences, they have a strong emphasis on providing support for drug discovery researchers. They offer a variety of solutions including solutions to CCS, ADMET, data mining, statistical analysis, proteome and genome analysis. For more information, see http://infocom-science.jp/ or contact

As the only authorized distributor for the Great China area, Anachro Technologies Inc. strives to provide the best Chenomx technical support and customer service experience. Our years of experience allow us to better understand each and every client's specific needs and deliver the optimized solution. For more information please visit: anachro.com.cn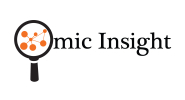 Omic Insight, a consulting firm that provides expert services and solutions to pinpoint critical information and to streamline manufacturing campaigns in the biotechnology industry. Omic Insight's offering of technology and consultation services allows your organization to gain the competitive advantage, enhance customer satisfaction and align itself for future growth in the life science sector. For more information visit here.

The Centre for Omic Sciences (www.omicscentre.com), or COS, was established by the Rovira i Virgili University, in collaboration with the Technological Centre of Nutrition and Health. COS opened in September 2012. The scientific leaders of COS have research experience with metabolomics and have been actively using Chenomx analysis methods since 2009 at the Rovira i Vigili University. COS has available high throughput, high field NMR spectrometers supported by trained and skilled scientists.

The Human Metabolome Project (HMP) is a $7.5 million Genome Canada funded project launched in January 2005. The purpose of the project is to facilitate metabolomics research through several objectives to improve disease identification, prognosis and monitoring; provide insight into drug metabolism and toxicology; provide a linkage between the human metabolome and the human genome; and to develop software tools for metabolomics. The project mandate is to identify, quantify, catalogue and store all metabolites that can potentially be found in human tissues and biofluids at concentrations greater than one micromolar. This data is freely accessible in an electronic format to all researchers through the Human Metabolome Database (www.hmdb.ca). In addition, all compounds are publicly available through the Human Metabolome Library (www.metabolibrary.ca)and DrugBank (drugbank.ca) with its 3+ million hits.